Katie came to LDA's Learning Connections program this past Fall with very low reading skills. As a second grader Katie's skills were not even at a first grade reading level.
---
For the first few months that LDA's teacher Cheryl worked with Katie she had a very difficult time in transitioning from her classroom work to working with Cheryl. Katie acted out, shut down, refused to work, cried, asked to go to the bathroom; you name it, she used it to try and get out of reading time with Cheryl. By the time Katie settled down from the transition, it was time for her to go back to her classroom work. To solve these issues Cheryl changed her Learning Connections groupings so that Katie would only be with one other girl, rather than with a larger group including three rowdy boys, around whom she was very self-conscious.
Katie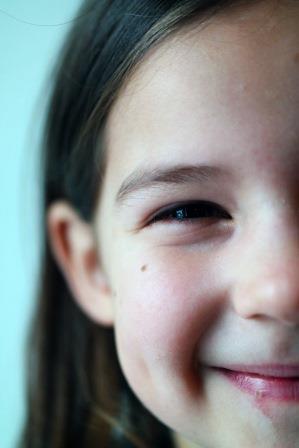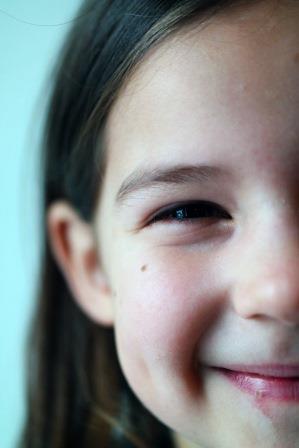 How Learning Connections Makes a Difference
Learning Connections is LDA Minnesota's community-based program that provides intensive math and reading instruction, supplementing a child's regular reading and math programs. It serves struggling students in groups of up to six students, two times a week during the school day. Highly-trained teachers employ both prevention and intervention approaches by teaching successful strategies while remediating deficient skills. The Learning Connections works in schools in the Twin Cities.
Katie's Success
Something clicked within about two months of Katie participating in the program. She started to try to come to the Learning Connections group time early. She began giving Cheryl big smiles and daily hugs, telling her classroom teacher about her accomplishments, and begging for Cheryl to keep her longer. While leaving one day she said "I can't wait to learn more words!"
Now, six weeks later, Katie is really making gains. Katie is retaining all the skills that she and Cheryl have worked on and is not shutting down when she makes a mistake. She even asks Cheryl for materials and extra worksheets to bring home so that she can practice reading with her sister and grandma! Cheryl knows Katie's home life is rough, and takes this news as a strong indication that she is confident in her abilities. Because of LDA's book drives Cheryl has been able to give Katie books to read during school breaks. These additional reading materials have been wonderful rewards for Katie and other students just like her.
Cheryl commented that Katie's initial skills closely correlated with her low self-esteem at the beginning of the school year. Many of the low level readers LDA works with have endured the stigma of being labeled dumb when pulled out of their regular classes for extra help their whole school-life. Teaching reading skills is important, but breaking down the cycle of poor self-esteem is key to making gains in reading with the underachieving population.
Please help support struggling students who have the ability to succeed in school, but need the right support to get them back on track. Donating to LDA will help students like Katie to learn, dream, and achieve!